The Nutrichef 485 comes with a secret weapon.  Not much is said about it in the Advertising publicity or in the video. In fact, the video shows the unit with a totally different fitting. 
Its the Air Fryer Attachment!
And this will make the difference between a good useful kitchen gadget and a Great one!  Especially if you like fries.  Read more detail here
The Nutrichef 485 does everything all the other ovens do and is made to a high standard, it's pretty much standard layout, and the power consumption at full power is low, only 1200watts ( most are 1300w or more ) but that will save on the bills.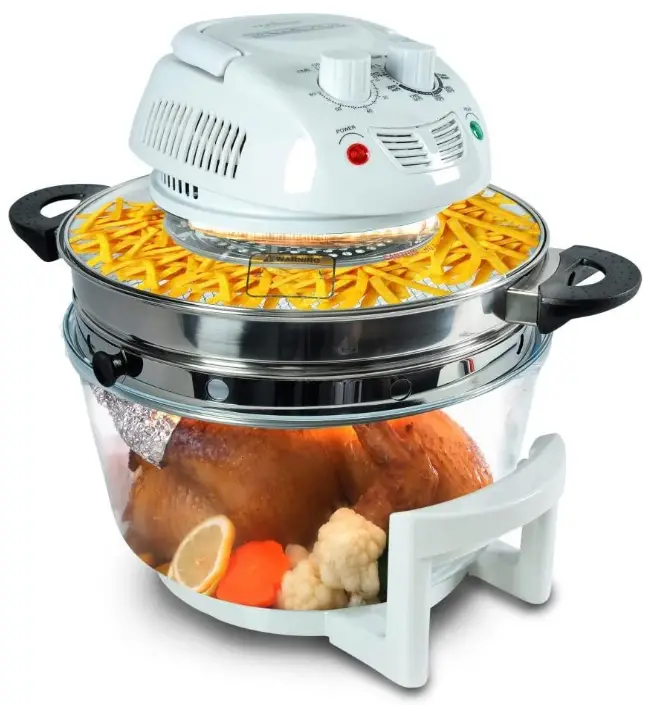 Controls On the Nutrichef 48 Air Fryer
Absolutely standard layout
Time – Up to 60  minutes
Temp Celsius 125 to 250°C 
Temp Fahrenheit 257 to 482°F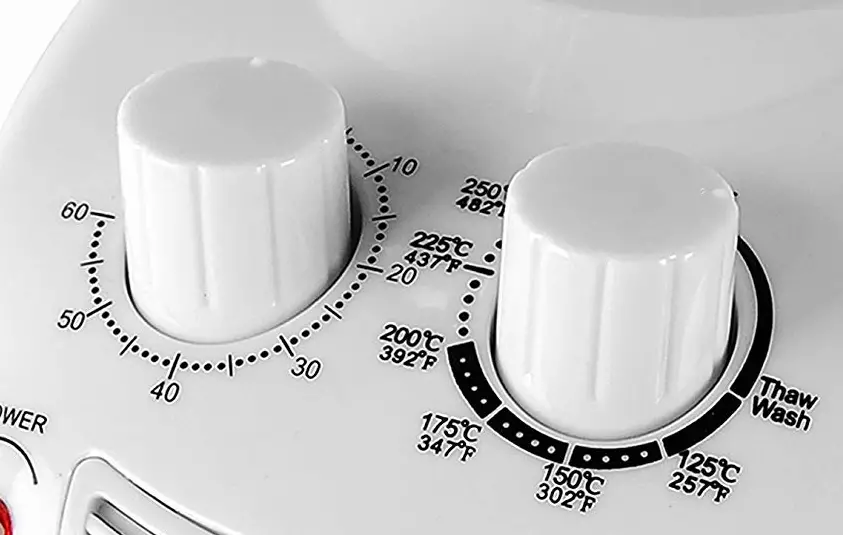 The Nutrichef uses a standard layout, heating element, fan and bowl
1200 watt 
90cm power cord ( fixed ) 
Temperature 125c/257f to 250c/482f
Timer 0 to 60 minutes Auto shutoff
Weight 12.5 pounds
Dimensions 8.9(L)  x 14 (W) x 13.5 (H) inches
Food capacity 13 quarts – 12Litres or (17 Litres with the extender)
Designed to cook a whole chicken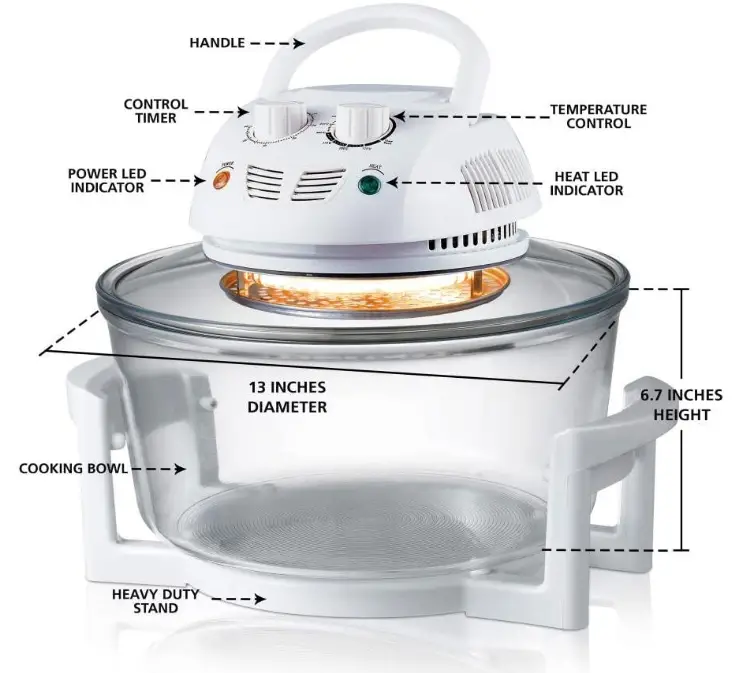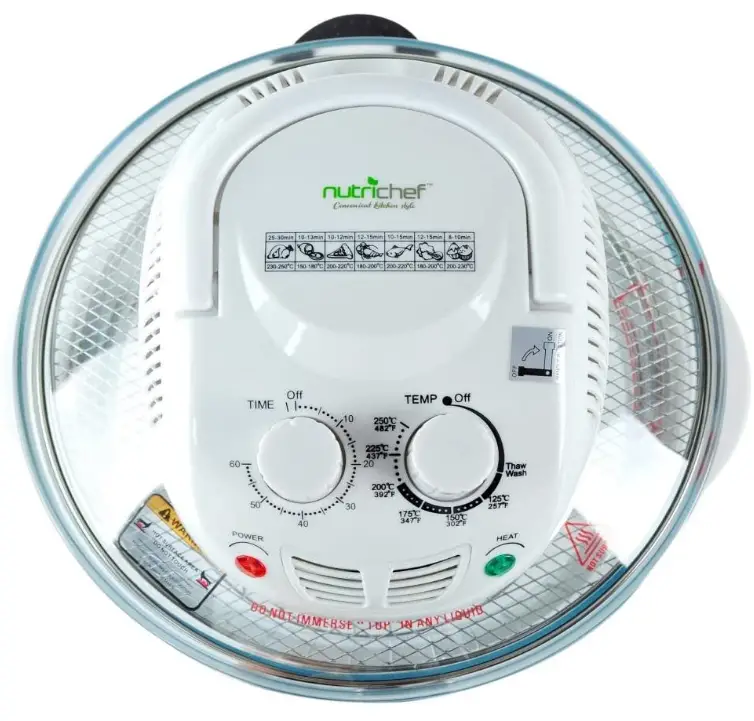 This is a lovely easy to use and easy clean countertop air fryer. I know it will be used every night due to the healthiness and and ease of use. You also save on electric because you don't have to heat up a large oven. There is also less heat in your home from cooking I love it. If you like crispy chicken skin, perfectly cook steak, chops and roast this is the cooker for you. I use mine every night
2
Used it to cook for some pork chops, then later tried some French fries. It turned out crispy and works as expected. Also, no need to preheat or make some defrosting and no smoke coming out of it while cooking which is good. So far no problem with it. Next, I will cook a whole chicken.
3
Very easy to set up and use. The glass container seems much larger than a lot of the air fryers that I have seen which is great because I think this can cook a lot more than most competing products. I made Panko-breaded salmon sticks in it and it cooked very evenly (the recipe even said to flip halfway through, but I tried that and the fish was falling apart so I abandoned that plan and they still cooked very evenly). Cleanup was very easy as well. And my three kids loved the meal, so I think I will be using it again soon!
NUTRICHEF 48.5 INSTRUCTIONS AND MANUAL BOOKLET
Rating and Recommendation
I found the 'manual' a bit short on detail,  actually, it's a bit short altogether, only 8 pages of content! 
Overall it was good and very easy to use.  Fairly well put together, with not too many minus points in the reviews sent in.
Especially with the inclusion of the air-fryer unit, this is worth a lot more than its very reasonable sub $70 price tag.