Tower's 11 litre Air fryer is big.  With this, you can cook for a big family or event.
The T17076 has some additions over the standard drawer type of Airfryer, like the Philips.  To evenly cook, it is recommended to change the racks around during cooking time.
It has the facility to attach a rotisserie or 3 mesh shelves, or , optional extra purchase – a rotating basket.
A drip tray is provided, when cooking chicken the juices will be caught in there making cleaning easy. To clean the wire trays a stiff scrubbing brush is a good idea, use only after it has cooled a little ! 
Tower is a UK company, well known and with a long history of good products. Register the product online to get their full guarantee.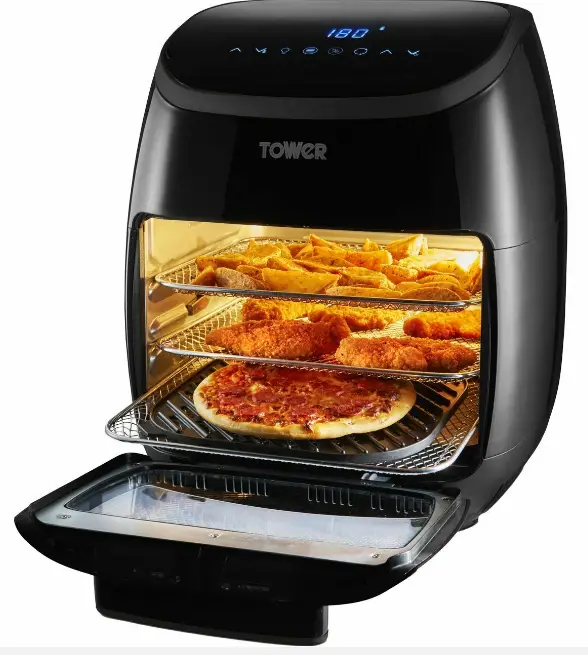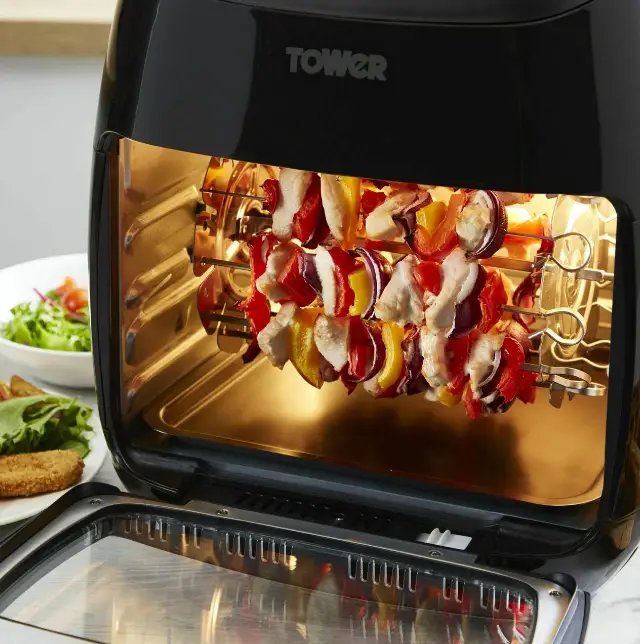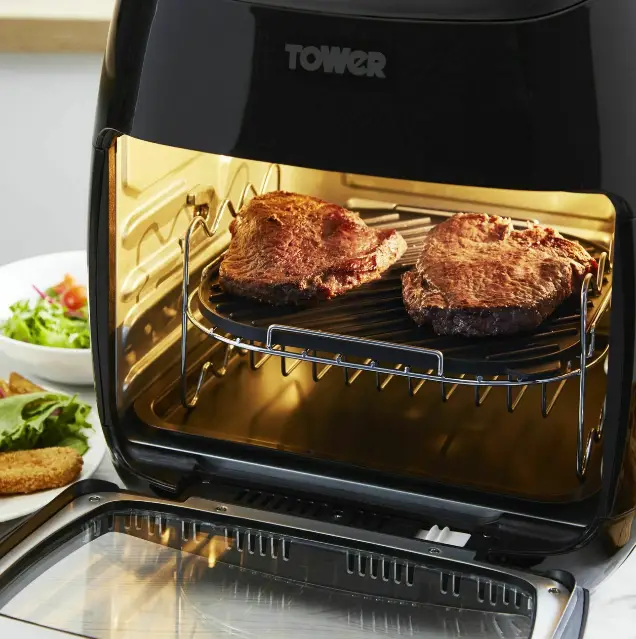 Air Fryers have certainly captured the imagination of the health-conscious foodies. There is no doubt that these are convenient. They are far less messy than the deep fat fryer and better for the reduction in calories. 
Most consumers with a busy life are going to buy frozen chips and other convenience foods, the air fryer is the best way to prep them.  The prevalence of cookbooks featuring the air-fryer is proof they are here to stay. 
Recipes with an enormous variety of foods are natural fayre for the fryer. Cheesecake, pizza, steaks, fish fingers, seafood, fish, plus with this model, liquids – soups become possible too.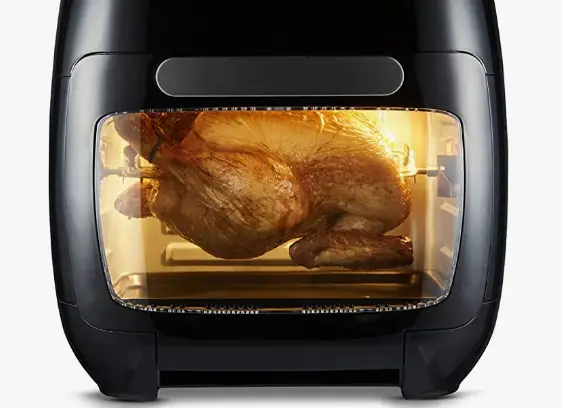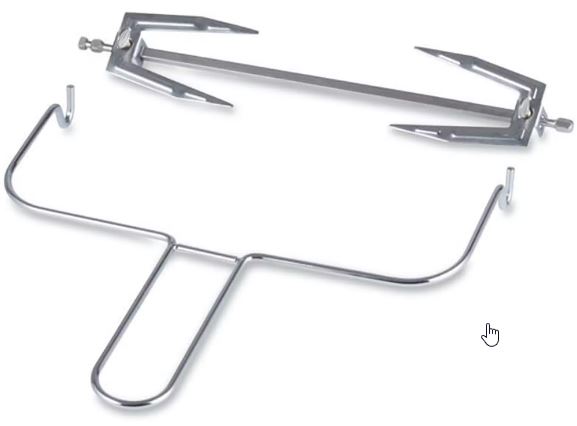 The front door, which has a window, to keep an eye on your cooking, without disturbing it, is detachable for cleaning
left to right
Temp setting , Light, Menu Selector,  Standby/ON, fan, Time setting
simple, easy, intuitive.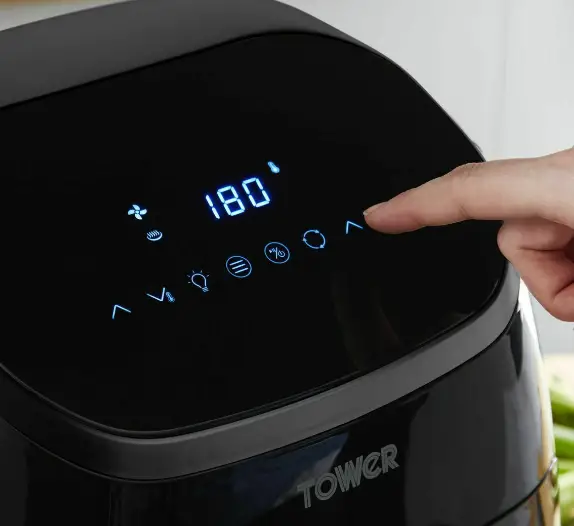 The Tower uses a standard layout, heating element, fan and food drawer
2000 watt
90cm power cord
Temperature 80°C-200°C
Timer 0 to 60 minutes Auto shutoff
Weight 5.8 kg
Dimensions 339 x 324 x 382 mm
Designed to cook 6 portions Capacity 11 litres
1     I absolutely love this AirfryerIts easy to clean , great temperature control & so easy to useI hardly use my oven nowEverything I've cooked so far has come out greatCan not recommend this machine enoughWell worth every penny
2    We LOVE the air fryer oven. I'm glad I skipped going for just an air fryer….a few pounds more and you get a better capacity, the option of 3 different food items on mesh shelves, and rotisseried meat!
I just hope that unlike a previous review, ours won't cease working….but then, there is the Tower Guarantee, which I'd like to assume I can rely on compared to the 'non brands'.
3     This oven is one of the best purchases we have made in a long time, the food tastes better and cooks perfectly.
We are still trying to perfect the roast potatoes but will get there in the end, we love the versatility it presents and the fact that it is so easy to clean. We would recommend this oven to anyone with a busy life.
Rating and Recommendation
For the larger family these are ideal. Cheaper to run than the standard oven, especially if you sometimes cook for one. 
The manual as usual leaves much to be desired, however a combined manual and cookbook is supplied.
It is more of an oven than an air-fryer, so oven chips are done well, fresh chips would need more fat to come out well, I'm still experimenting on that.