With a little care and safety in mind, replacing the Halogen Lamp isn't such a huge task and very inexpensive, but does require patience.
Work on a clean work surface , so you don't lose any small parts. Work with a good light
Most Halogen cookers are very similar in construction, disassemble with care noting where all the screws go. If you have never attempted it before, a digital camera is a useful aid, take a picture at each stage, reversing the procedure to re assemble. Note especially if there are many screws of different length, a felt pen is useful to mark for example where the long screws go.
ALWAYS FULLY DISCONNECT FROM THE MAINS ELECTRICITY SUPPLY BEFORE DISASSEMBLING ANY PARTS!
The Amazon supplied 'Universal ' element type

After restoring the oven to working condition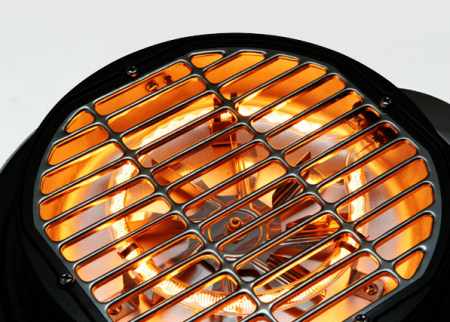 SEE ALSO FITTING A REPLACEMENT ELEMENT IN THE ANDREW JAMES HALOGEN OVEN