This is a device which you can add  to any halogen oven with a standard size bowl. 
It fits between the heating element top and the glass bowl 
It cooks chips like nothing else… perfect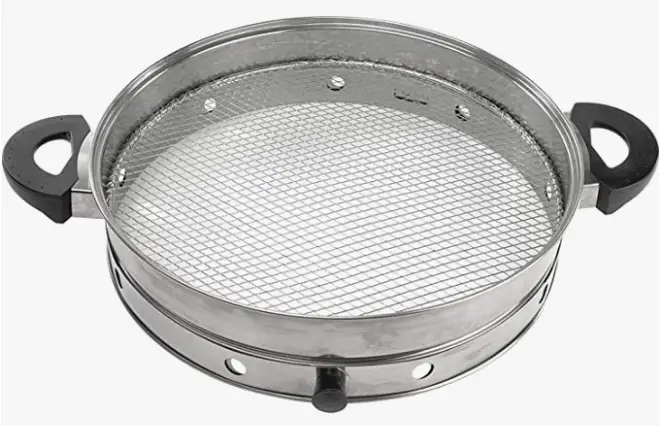 Construction of the ring frame
The basic framework for the air fryer is the standard extender ring, if you are buying these from a different supplier than the Halogen oven, always double-check the size!
When cleaning, I found a good soak first, then scrub with a stiff plastic bristled brush, which soon loosens the grease.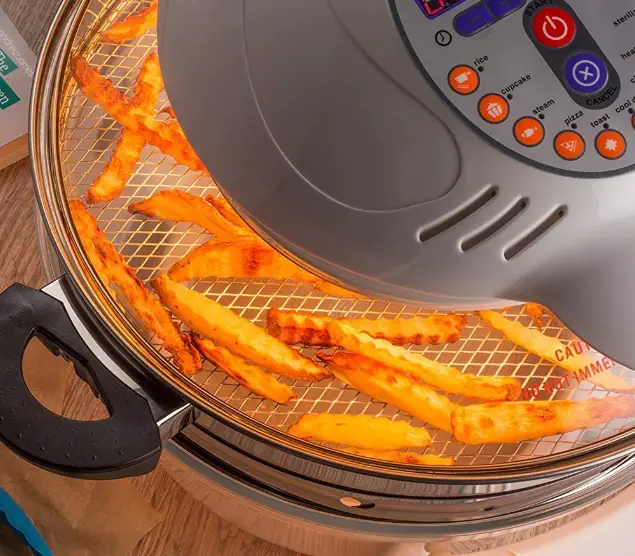 This is the Andrew James AirFryer Attachment, used on the Andrew  James Hinged lid Halogen Oven. 
Unfortunately, AJ no longer supplies these, but they can be sourced elsewhere. 
While I was researching and looking for pictures, I found them on Ebay and on several overseas eCom  sites for example: 
https://www.ebay.co.uk/itm/141606898426
https://www.tropicar-guadeloupe.fr/ProductDetail.aspx?iid=78242695&pr=74.88
They are available separately, but are usually expensive. For US customers though, have a look at the Nutrichef 48, which comes WITH the air fryer attachment for a bargain price.
Cooking
When using the AF attachment, be sure to turn or shake the contents very regularly. The chips are right up there next to the heat source, so its possible to burn them if you don't attend to them every couple of minutes at least. Of course the big advantage of the Halogen is, it is see through, so you rarely do actually burn  your cooking. 
Warn your teenager LOL !  Teens are unfortunately not made for attention spans of more than 10 seconds, well… mine aren't anyway
I've used one of these, for years, since 2014 I think, they are marvelous and every Halogen ( of the glass bowl variety ) chef,  will benefit from it if chips are a regular menu item, as they are for me.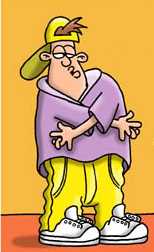 Halogens can cook multiple dishes at once, it's important to let the hot air flow unimpeded throughout the bowl, so when using the air fryer attachment, AND cooking in the bowl, don't overload the attachment with too many chips, it will just starve the bowl area of heat and won't cook the food.
SNACK PREPARATION
As the top picture shows, nuggets and chips together is possible, and this is how I often cook small snacks at home. Note that in this method I am ONLY using the air-fry attachment, nothing in the bowl.