Klarstein a German manufacturer, comes to the UK  with high quality kitchen appliances. 
This food dehydrator is well made, functional and laid out, with sufficient guidance for even total beginners to get going fast.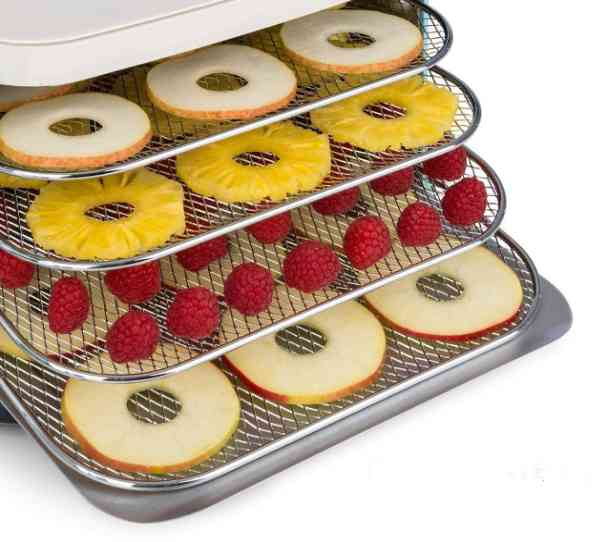 The stainless steel wire mesh shelves will last well very sturdy construction.
Well constructed, hardy stainless steel materials, big fan, plenty of space ( 8 litres)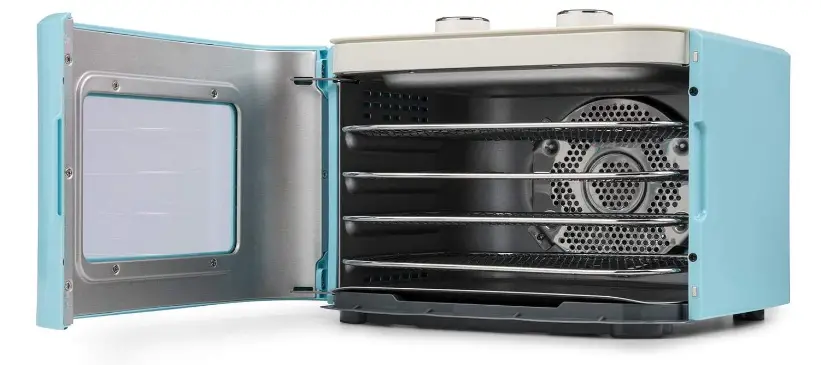 Controls On the Tefal Easy Fryer
Very simple to use
I liked the twin display -both time and temperature visible at same time.
Dials – but digital setting
Touch button for Start Drying.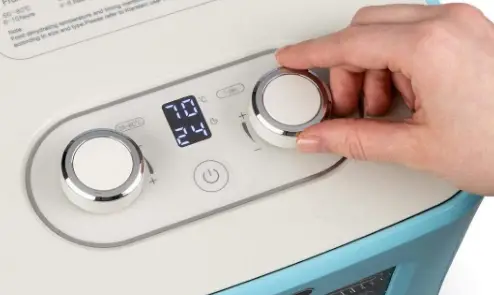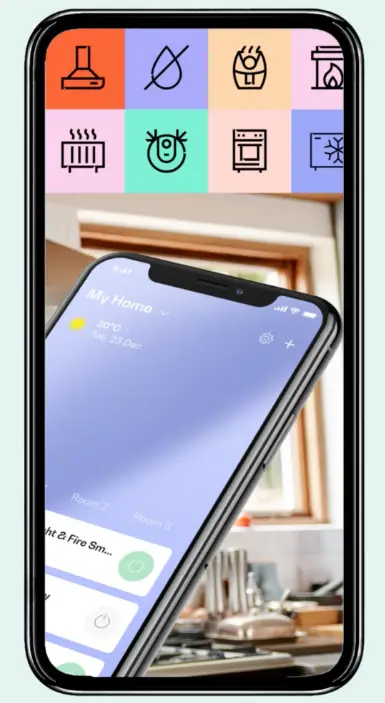 Seriously this is really Over-The-Top
There is an app for the klarstein Dryer!
For those with absolutely perfect lives….
The Klarstein uses a standard layout, heating element, fan and food drawer
400 watt
Temperature 35 to 80°C 
Capacity 8 litres
Timer 24 hours max Auto shutoff
Weight 4.63kg
Dimensions 372mm x 372mm x 293mm
4 stainless steel mesh shelves
Stainless steel cabinet
I love this! I have used this dehydrator for nearly 2 weeks and made delicious apple chips, blueberry, strawberry chips as well as raisins from black and green grapes.
Measures approx 27cm by 25cm a nice little cube that doesn't take up much room. British plug.
Highest temp is 80 Celsius and lowest is 35 Celsius to a duration of about 12 hours.
I brought silicone mats and cut them to size to put on top of the trays.
I washed a rack in the dishwasher at 80 Celsius and it came out fine. Easy to clean and looks so pretty!
I'm so glad I brought this dehydrator as it looks amazing, works fantastic and is a modest size for my small kitchen.
I'm yet to make fruit leather (fruit laces) and banana chips but there's only so much you can make in just under 2 weeks!
I would highly recommend this dehydrator to anyone considering buying it! (I'm not sponsored or paid to leave this review, I'm just a regular Amazon addict that's pleased I can make my own dehydrated fruit without spending a fortune at the supermarket!)
Buy it! You won't regret it!
2
I wanted something that would dry my icing on cookies fast and this is perfect! It looks cute and works fast! Don't like the noise but they all do that I guess. Recommend it!
3
Also für das Geld…(Angebot) kann man nix falsch machen. Tut was er soll. Die Einlagen muss man nach der handwäsche gleich abtrocknen, da sie sonst rosten. Spülmaschine würd ich se gar nicht tun. Aber 500g Fleisch passen da gut rein und je nachdem wie man es will in 6 bis 8 Stunden fertig. Genau sowas hab ich gesucht.
-translated: So for the money… (offer) you can't go wrong. Do what its supposed to do. You have to dry the pads immediately after hand washing, otherwise they will rust. I wouldn't even do the dishwasher. But 500g of meat fits well in there and can be done in 6 to 8 hours depending on how you want it. That's exactly what I was looking for.
Rating and Recommendation