In many Halogen ovens, a broken lamp means end of business! Not so with the thoughfully designed Andrew James range. Even a complete duffer like me is able to master this very simple procedure.
Simple Replacement for an Andrew James Digital 12Litre Oven
First take out the three screws holding the lamp cover and place it to one side. The lamp is held in place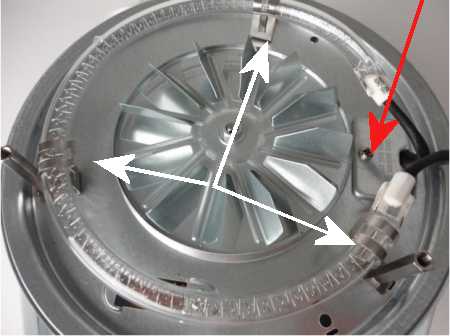 With 3 clips ( indicated by the white arrows ), which are easily opened up, the old lamp can then be gently prised out. To release the electrical connector just take out the screw indicated with the RED arrow, squeeze the lock to open the connector.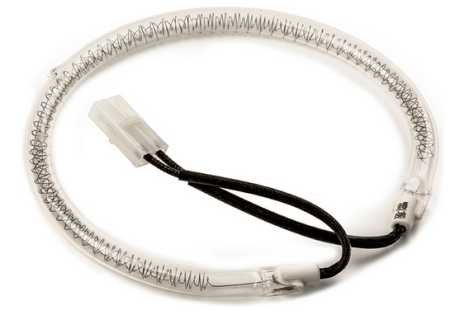 Fitting the replacement is just following the above instructions in reverse.
Easy !
Buying a Replacement Heater Element
The lamp can be found , specifically for the Andrew James 12L Halogen Oven  in the AndrewJamesWorldwide website, Amazon and even Ebay. Be sure to buy the correct one for your model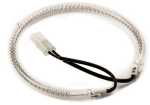 OR
To Buy from Andrew James Worldwide website
A Tricky procedure with most other Halogen Ovens
With the majority of Halogen Ovens on the market, the process is still possible, but is not so easy as this video shows with one of the Ziks Fix videos. Removal of the Fan and the heater assembly is necessary just to get to the heater electrical connections deep in the body of the unit. Then you  would have to make a good electrical connection to your new element, which means shortening the cables and then insulating them properly. All of which is a longish task, even for an experienced repair man.